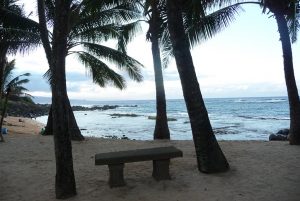 Last night we had the most fantastic dinner at Mama's Fish House in Pa'ia. It was perfect in so many ways. The scenery, sunset hues, appetizers, entrees, wine and, of course, THE Black Pearl dessert.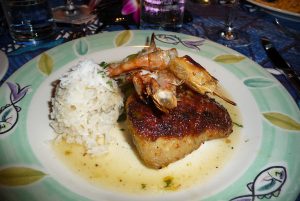 The four of us shared the dessert sand when the server came by he looked AT THE EMPTY PLATE AND ASKED "WHO WON THE WAR".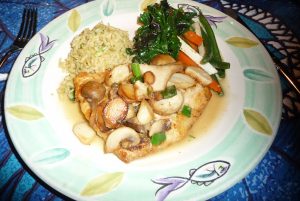 It is not inexpensive but also, it is probably the best meal for your buck. I would not kid you.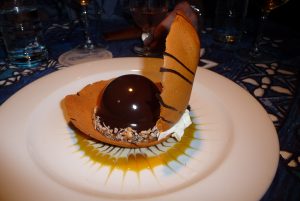 Again, book as far ahead as you can. We booked 9 months ahead and were told that we were lucky to get in.
Go, enjoy and then you can either scratch it off your bucket list or put it back in to return at a future time.
This morning we are off to the wonderful Swap Meet. Acres of crafts, clothing, wood carvings, produce, flowers and food kiosks. If I  missed something it is because my memory is waning…HAH!